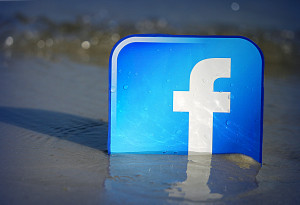 It's not that everyone needs to stop using Facebook but those who actually communicate with friends, participate in communities and organise real life meetings really should start using something else as well. The rest could spend less time looking at stream of pictures and random blurbs, but for that Facebook is really ideal. Just like television.
As I've already written before:
Somebody said: "i would love to see hitchhikers leave CS and FB for their chats". I promise to work hard to make this happen. Might take a year or two but eventually, slowly. *
Facebook can be very effective tool at organising events or building communities. A lot of people are reachable via it daily. Hitchgathering — the annual gathering of European hitchhikers — was originally organised purely at the wiki and mailing lists, but slowly discussions moved over to Facebook. It has grown from a mailing list of 100 actives to a Facebook group of 7000. Daily at the group people ask questions, look for travel companions and hosts. The same has happened to many previously active CouchSurfing groups.
Just ignoring the power of Facebook won't lead anywhere, we have to be more pragmatic.
Ok, so how do we get people out?
At communities we develop, we shouldn't overlook the "Facebook effect". Instead let's allow people to use their data from Facebook so that they could benefit from their existing contacts, events, profiles and groups without visiting the blue site itself. At the same time you need to offer these tools to meet people's needs at your network and frankly just do a better job. Your network cannot be built only upon Facebook obviously, but it can benefit from it and therefore survive. Facebook does not get any of your data or contacts from Trustroots. You don't have to be pushing anything (or anyone) back to Facebook.
For instance, at Trustroots we allow people to connect with their profiles in Facebook and elsewhere. That's not at all required of course (and will never be). Those not using Facebook won't miss a thing.
Trustroots minimizes your time spent online and maximizes time spent with people. Almost the opposite of FB, which gets people addicted and attached to the site, to sell ads.
However hard we try to encourage people to fill up their profiles and hope they'll bring friends with them to the new network, they will still leave their profiles empty and their friend connections will mostly remain outside Trustroots. For a new site to nourish and avoid having a stack of empty profiles, it's important to have also other mechanisms to show they are real, trustworthy people with a history of social interactions collected somewhere else.
Trustroots is still at the very early stage, but eventually we're planning to:
Link to your other profiles
Creating an account anywhere is quick, but creating years of social history isn't. Why hide it? You can now already add a link to your Twitter and Facebook profiles.
See your contacts on a map
See in an instant where all your Facebook friends are. You can use the same feature with your Trustroots connections; FB just brings extra content to it and many people who are not likely to join Trustroots anytime soon.
See who/what you have in common with someone
If you like the same groups, follow the same person on Twitter, have mutual contacts in Trustroots or Facebook, you will probably trust that person more. Even with an empty profile.
Fill your profile with content from other sites
Now, this idea has been getting interesting criticism. Automatic filling is often perceived as lazyness. It's nothing more than copy-pasting your CouchSurfing or BeWelcome profile descriptions. If that prevents empty profiles, be it. Again, you still need other methods to encourage people to make their profiles interesting.
Show who of your Facebook contacts are also at Trustroots
Pretty self explanatory.
Get those discussions and user mentions out of FB
I don't yet know how but eventually I want this to happen.
Our ideals
Internet neutrality, privacy, decentralization, or simply disliking to give personal data to capitalist corporations are all important matters, but not everyone is concerned.
We who believe in freedom, open source and non-profit organizations, should work on this issue pragmatically, not with unproductive emotional fuss.
The rest will follow.