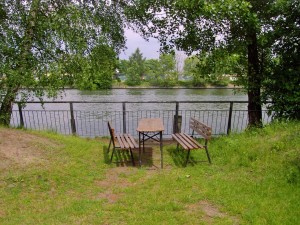 From the 7th of August and onwards the Trustroots team is gathering in Berlin for the first Trustroots collective. We launched the website last December and we are very happy with the current situation. We now have an official non profit Trustroots Foundation registered in the UK. Almost 9000 members strong, with a lot of activity all over the world. Mainly in Europe and mainly in Berlin, exactly as we had expected. Now it's time for the next phase. And it's time the 5 founding members of the organization to all meet in real life. We each met each other, but we haven't all five been in the same place at the same time.
What will happen
We will discuss how to implement references and/or profile tags.
We will implement new features and fix bugs.
What may happen
Discuss the future of sharing and random acts of kindness.
Figure out a good way to put Nomadwiki, Trashwiki and Hitchwiki under the umbrella of Trustroots Foundation.
Discuss ways to make Trustroots Foundation sustainable, both financially and organizationally.
We may jam on musical instruments and come up with a Trustroots anthem.
How you can help
If you're in Berlin:
If you're a coder: come over and we'll get you started with our code.
Come over to meet us.
Optional: we want to focus on getting things done, so if you enjoy cooking, baby sitting, and such things, you are very welcome :)
If you're not in Berlin:
Come over to Berlin, it's a great city! It also has the highest concentration of Trustroots hosts in the world.
We can do one or more sessions on Hangout so you can get to know us. We could also do a specific one for getting started with the code.
Wanna join?
Add yourself to the GitHub wiki page and/or contact us.
More information about volunteering here at GitHub.