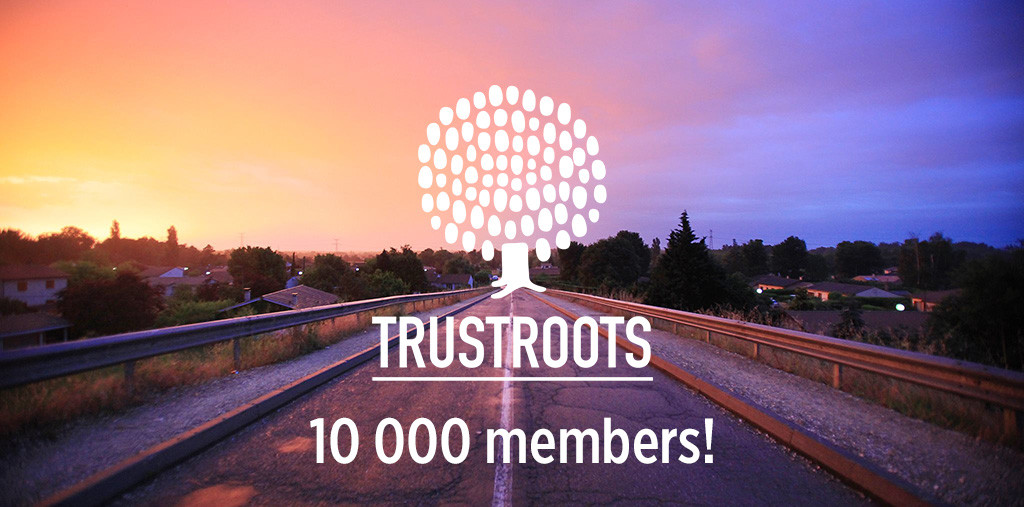 Dear Worldwide Trustroots Community,
We made it to 10.000 members in eight months! Congratulations to all of you wonderful people!
Trustroots is an open, transparent, friendly and international Community. In this short time TR has welcomed members from many walks of life. Some were already users of hospitality networks, while others are completely new to this world.
Without your hospitality, your travels, your feedback, your patience with limited features and your willingness to help one another and spread shared values, Trustroots would have never reached this impressive milestone. We're building this new community together and your contributions are the most essential part of this project.
Next steps? There are new features planned that answer the requests from the Community and go beyond, always in the spirit of enabling people to come together and enjoy meaningful experiences.
Can you feel it? Then join us! If you can help this Community grow, then we need you. Spread the word and follow us on social media: Facebook, Twitter and Google Plus.
Let's take this moment to stop, breathe and look around to see how trust is spreading thanks to you. Welcome to the Trustroots Community; this is a time to celebrate!
Want to contribute?
Please see the Volunteering page to see how you can help. Every little bit helps, whether spreading the word, proofreading text, or testing the sites to make sure everything works while finding different levels of technical issues (from easy to complex!).
Furthermore, you can contribute your own ideas to improve TR and help the Community grow! Proposals based on do-ocracy are most appreciated.