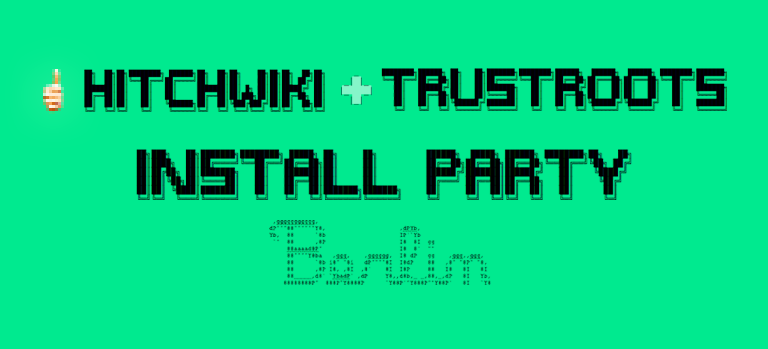 Geeks!
We're in Berlin hacking on both Hitchwiki.org and Trustroots.org codebases.
If you'd like to see how to get these projects running locally on your computer and volunteer working on them, come over and we'll show you exactly how!
Useful knowledge for Hitchwiki:
Useful knowledge for Trustroots:
Javascript
NodeJS
AngularJS
MongoDB
ExpressJS
ElasticSearch
You could also be interested in starting to write a native mobile app either for Trustroots or Hitchwiki.
Repos:
Please install Docker so we don't need to spend time tinkering on that at the weekend. (Learning Docker's concepts helps, too.)
We'll be in West-Kreuzberg. If you'd like to join comment here or write Mikael ([email protected]) and we'll tell you the exact address.
If you can't join at the weekend, we can meet also on Monday or Tuesday.
If you're elsewhere in Germany and would like to meet, write us and we'll see if we can make it happen.